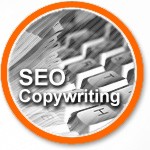 SEO Copywriting Service
Search engine optimization copywriting increases traffic from the search engines to your website. The technique combines well-written content with specific keyword phrases that boost Search Engine Results Placement (SERP). The goal is to rank highly in the search engines for the most relevant search terms while providing informative content for users. Our professional copywriters deliver effective SEO content that attract consumers through visibility in search engines and quality content.


SEO Copywriting Service $99 per Page


Creating pages that convert clicks into sales is what we do best. We conduct extensive research into your specific industry and combine that knowledge with proven marketing strategies. Content is customized to fit the look and feel of your website. Most importantly, each page is written to convert search traffic into actual sales.





Approximately 250 total words with proper keyword density
Header text, Title, meta tags, page description and keywords are correct
Alt Tags that define images for the search engines are accurate.
Integrate content to fit your site template
Upload the pages to your website via FTP if necessary.
Building a site map to link to your new pages and interlink pages to the rest of your site.
Latent Semantic Indexing to create relevancy across a document.



----------------------------------------------------------------------------------------------------------------------



Copy That Converts


Creating pages that convert clicks into sales is what we do best. We conduct extensive research into your specific industry and combine that knowledge with proven marketing strategies. Content is customized to fit the look and feel of your website. Most importantly, each page is written to convert search traffic into actual sales.











Support
Personalized phone support Mon-Fri: 8am-5pm. T: 888-398-4703
Live Chat support Mon-Fri: 8am-5pm
[ Contact or Chat with one of our representatives for more info]